Dr. med. Martina Maass, Dr. med. Rolf Hamberger, Justyna Jacob
Welcome to the MVZ Angerburger Allee Medical Care Centre
As an experienced team, we look after you holistically and competently, regardless of origin, gender identity or religion.
Our services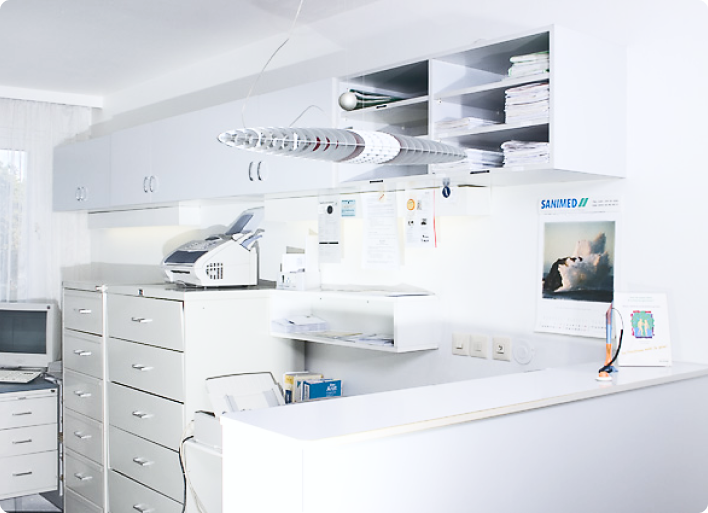 For us, people take centre stage
MVZ Angerburger Allee Medical Care Centre – Your Doctor's Practice in Berlin
Our doctors treat physical, psychosomatic and psychological disorders under the principle of Unity of body, mind and soul.
We are not just concerned with the treatment of symptoms, but particularly with understanding the causes and connections leading to illness. 
Our practice adheres to a modern hygiene concept with, among other things, special HEPA air filters in consulting and waiting rooms cleaning the air of harmful substances or particles.
Our services
Treatments at our Practice
Our Team 
The well-being of our patients always comes first
Our experienced medical team takes a holistic approach to our patients' wellbeing - diagnosis and treatment focuses not just on physical health, but also on possible psychosomatic and psychological causes.
Make an appointment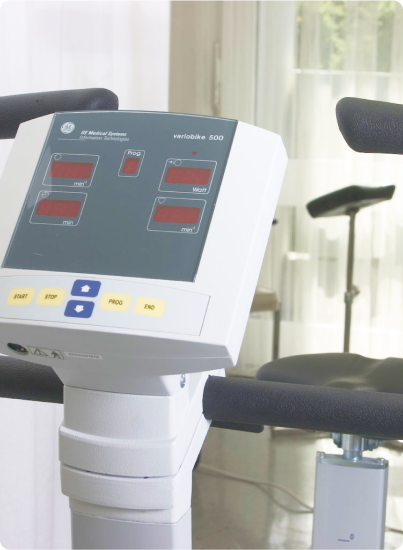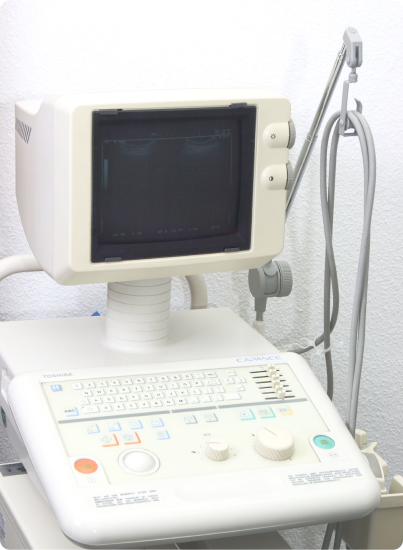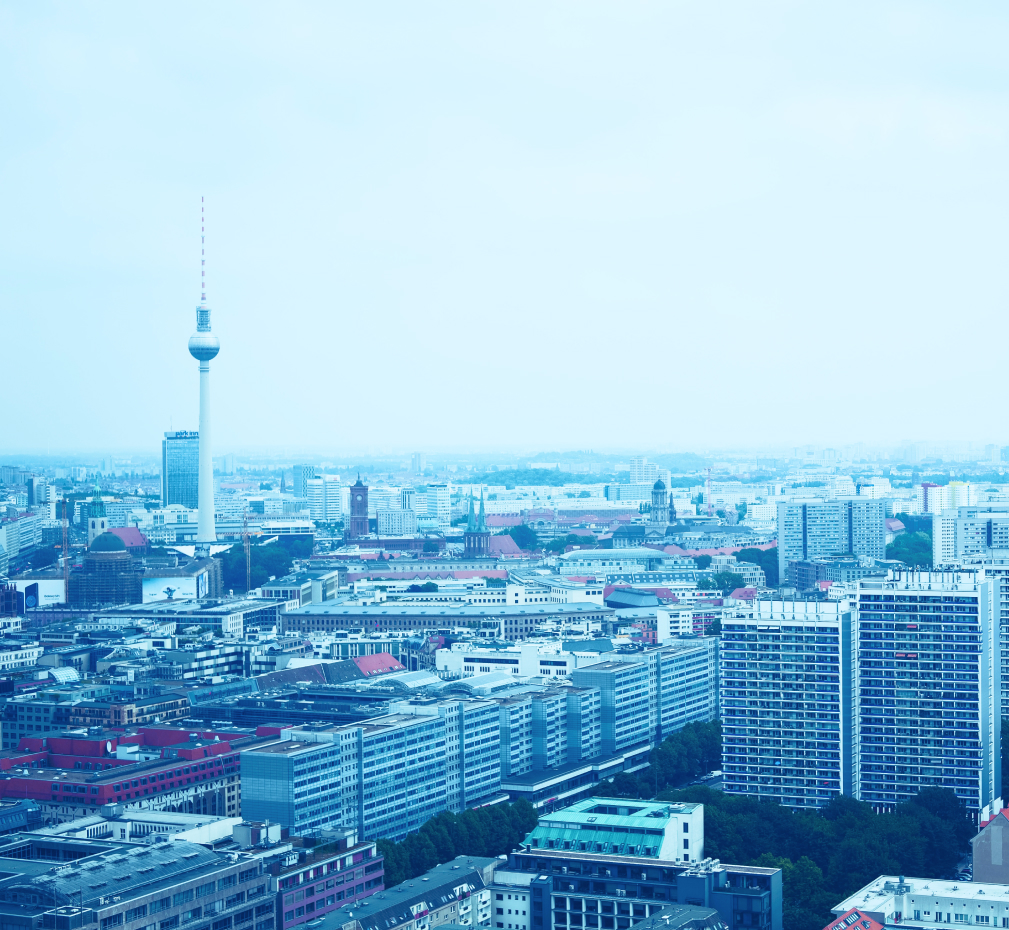 Our Doctor's Practice in Berlin
Modern diagnostic procedures for our patients
At the MVZ Angerburger Allee Medical Care Centre in Berlin Westend, we use modern medical equipment to identify the causes of your symptoms at an early stage.
Our specialist doctors can therefore diagnose illnesses more quickly to relieve your symptoms. Thanks to painless examination techniques, e.g. ultrasound scans, our patients suffer minimum inconvenience. 
FAQ
Frequently asked questions about our Doctor's Practice in Berlin Westend:
What services are offered at your general, internal, psychosomatic & psychotherapeutic Doctor's Practice?
At the MVZ Angerburger Allee Medical Care Centre, our specialists combine basic medical care and internal medicine with psychosomatic medicine, so that all causes and connections of an illness can be determined. As a result, we care for our patients as a harmony of body and mind, with modern treatment methods to improve physical and mental health. We not only focus on prevention and diagnostics, but also offer you therapies for physical, psychosomatic and mental disorders.
Do I need an appointment at your Doctor's Practice?
An appointment is needed so as to minimise waiting times at our practice. However, if you are acutely unwell, you can call our specialist staff at short notice. If you think you have corona virus symptoms, please do not come to our Doctor's Practice without prior notification. Our practice team will be happy to explain over the phone the best way to proceed in a suspected covid 19 case.
What should I consider regarding my appointment at the MVZ Angerburger Allee Medical Care Centre, in Berlin Westend?
If you need to make certain arrangements for your appointment at our Doctor's practice, our medical assistants will provide you with appropriate information in good time. Remember your health insurance card as well as a list of the drugs you are taking, so that we can have as much information as possible about your health. Our doctors will then be able to help assist you quickly.
Do I need a vaccination for my next vacation abroad?
Whether you need a vaccination or a booster shot for your next vacation depends on the destination. When travelling abroad, whether within or outside the EU, we can recommend the important vaccinations to avoid serious illnesses. We would be happy to advise you on tropical medicine so that your health is adequately protected while abroad.
Contact Information
Angerburger Allee 41,
14055 Berlin
Phone: (030) 305 44 54
Fax: (030) 300 991 98
Emser Str. 40-41,
10719 Berlin
Phone: (030) 886 826 40
Fax: (030) 886 826 41
E-mail: praxis@maass-hamberger.de
Website: www.maass-hamberger.de
Mon · Tue · Wed · Thu · Fri
8:00 a.m. - 12:00 p.m
Mon · Tue · Thu
15:00 a.m. - 18:00 p.m
Private consultation Dr. Mass: Tue 3.00 p.m. - 6.00 p.m. Fri. 8.30 a.m. - 12.00 p.m
Prevention and check-up: Wed 8.00 a.m. - 12.00 p.m. and by appointment